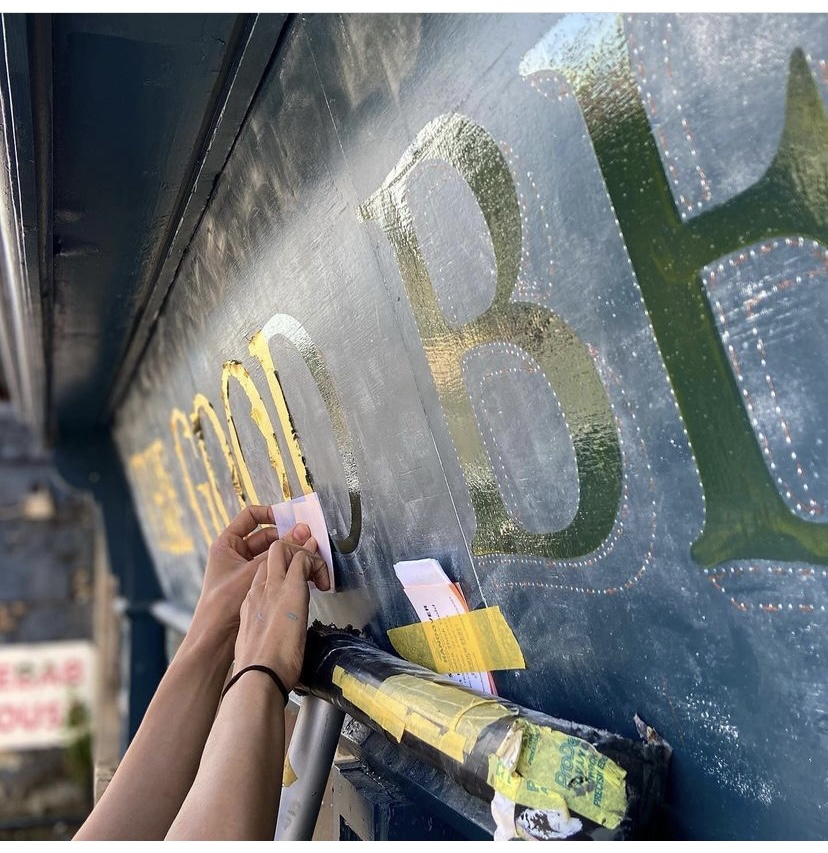 Lisa Graef is a Freelance Scenic Artist + Sign Writer.
Lisa is a female artist from Scotland with a background in technical theatre and production arts. She graduated from the Royal Conservatoire of Scotland (Glasgow) with a BA in Production Arts & Design, majoring in scenic art.
Over the past 3 years, Lisa has begun to learn the traditional craft of sign writing, and fallen in love with the practice. Everything is hand painted with care.
If you're in need of any signage for your business, blackboards, murals or maybe even a personalised lettering gift for a loved one, then please do get in touch to discuss commissions. 

Use the contact page to get in touch about commission ideas or collaboration projects.